Eric Bunch — KCMO's Transit Candidate
City Council 4th In-District
I am running to be KCMO's next 4th in-district council person because I believe improving and expanding bus service and streetcar should be one of our top priorities. If we want to address some of the biggest challenges our city is facing — health disparities, climate change, crime, jobs — we have to invest more in our public transit system. We have made some incredible strides, but we must continue to do more.
Here's how I will do that: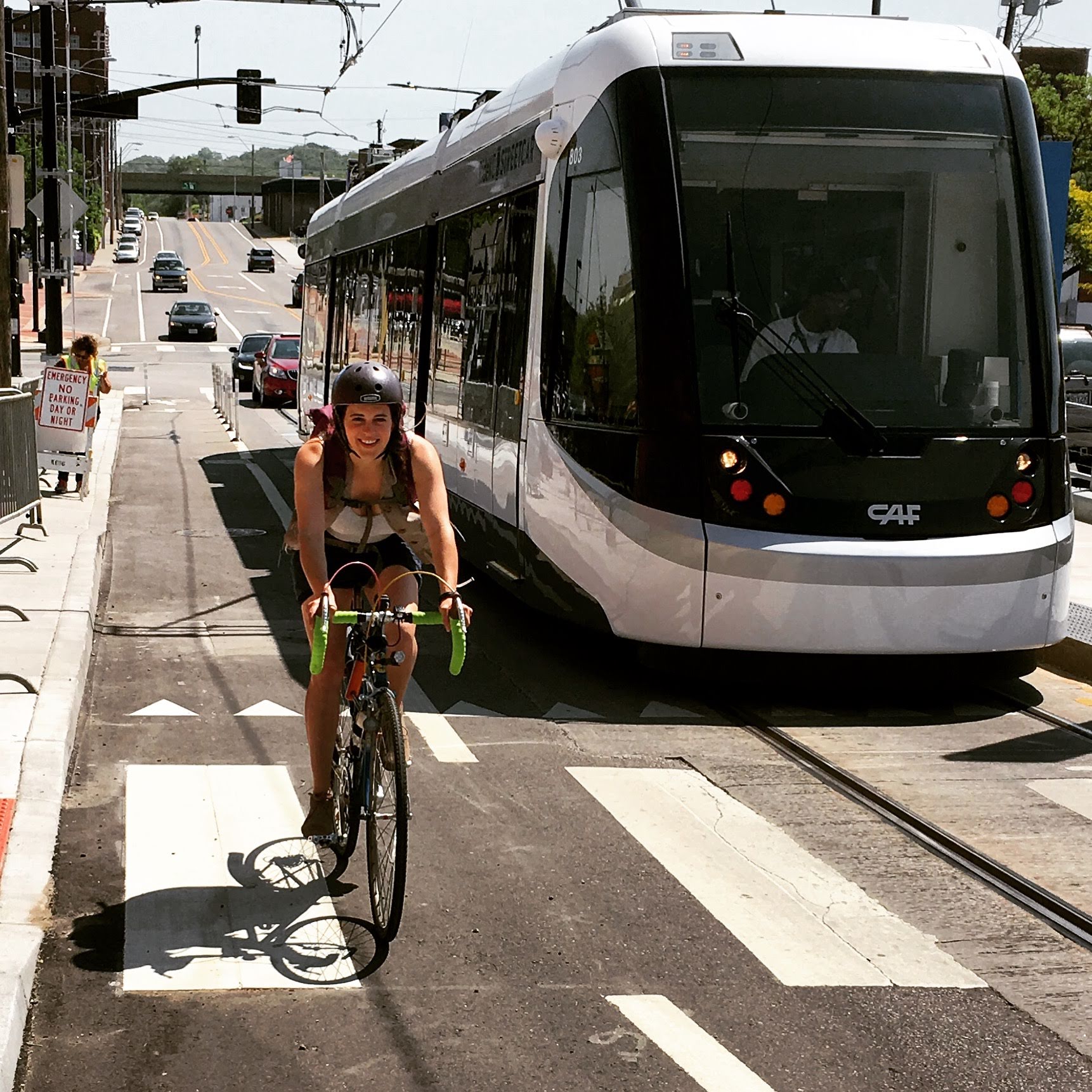 Constructing the next phases of streetcar to UMKC and the Riverfront must move forward. Additionally, we must make the most out of these huge capital investments by improving bus connections to the Northland, Eastside and the airport. We must also build plentiful affordable housing along these routes to protect our most vulnerable citizens from displacement.
This may seem like a radical idea, but if we can make the streetcar free we can make buses free too. I will work with cities across the metro to build support for metro-wide transit funding that would free up enough of our current transit funding to cover the cost to run local and MAX bus routes without charging a fare.
I have already led an effort to create bicycle master plan and created a road map for upgrades to the city's walkability. Now we need to think bigger. We need a comprehensive transportation vision, 20 year goals, and a blueprint for us to get there. As a community planner and transportation policy expert, I can make this a reality.
Build the Independence Ave. MAX Route
Planning is well underway on what will be the city's fourth MAX bus route. Serving the city's most diverse and densely populated neighborhoods, the Indie Ave. MAX will connect the Historic Northeast to downtown with frequent, fast bus service. I will make sure the critical project moves forward without delay.
I led a successful campaign that ended the unfair 'homeowners pay' sidewalk policy and won $150 million in new city funded sidewalks. I will ensure we prioritize the fixing sidewalks that serve our bus and streetcar stops.
Add More Shared Electric Vehicles
For many, bus and streetcar stops are just too far to walk. We will have to look to new technologies to bring transit to more homes and jobs. I brought the city's only bike share system to town and have collaborated with RideKC to address this very challenge. I will bring more cost effective "first and last mile" opportunities to KCMO including shared electric bicycles, scooters, and electric cars.