My name is Eric Bunch and I am running for City Council in the 4th District! I am an energetic community advocate, ready and willing to take on the challenge of keeping Kansas City the most livable place in America while embracing its growth into world class city.
I am a highly diplomatic community leader with a decade of experience in grassroots engagement, coalition building, public policy, and government relations. I am co-founder of and hold a leadership position with a highly successful non-profit organization.
I am proud to be raising my family in Kansas City and am ready to make the success we've experienced as a city something felt by all. I would appreciate your vote on April 2nd and June 18th.
As the next 4th District City Council person I promise to:
Expand public transportation

Fix our sidewalks and streets

Improve public education

Make housing affordable

Fight for equity and social justice
Eric led the campaign that ended homeowner responsibility for sidewalks and secured $150 million for repair through community organizing and direct action. Sidewalks are a terribly undervalued piece of transportation infrastructure. Eric will continue this fight for sidewalks so that every family can get to schools, jobs, and transit safely.
One of the most important ways the City can help improve public education is by investing in sidewalks and crosswalks near schools. In his role as planner, Eric has created actionable blueprints for KCPS and NKCSD to make their school zones safer.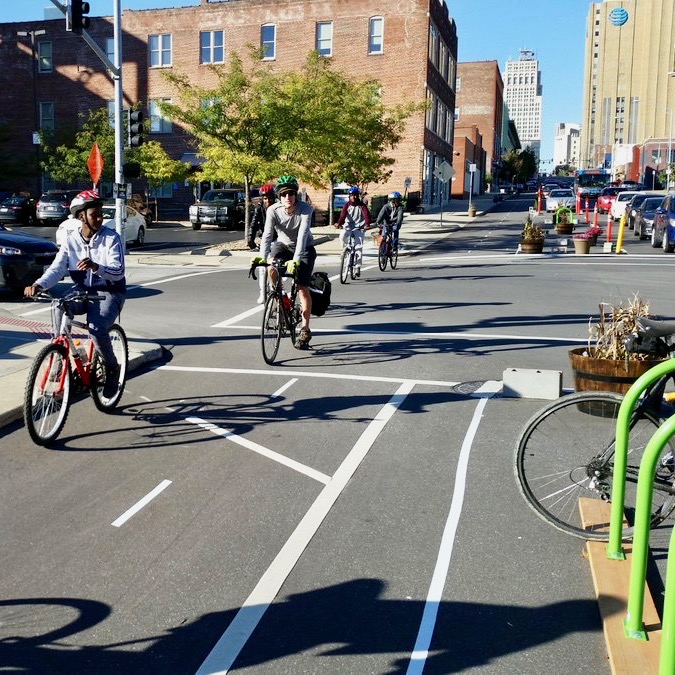 Eric co-founded and grew BikeWalkKC, which advocates for walkability and provides educational programming to 10,000 students across the region. BikeWalkKC works to solve our most complex challenges - public health disparities, poor access to healthy foods and jobs, inequality, climate change - by advocating for safer streets and public spaces for all.
Eric has managed millions in federal dollars and delivered projects to expand the reach of public transit. He has the visionary leadership to lead the city into an equitable and healthy future and he knows how to execute that vision.